Concrete is used in foundations, garages, patios and much more. Not only is concrete necessary architecturally, but it increases the value of your home by providing durable, long-lasting, quality concrete that looks great.

Impressions are important and the many different styles, stains and cuts of concrete can help make a good one. SmithCon is well-versed in all concrete construction and can provide you with the best service in the state of Kansas.

SmithCon provides consumers with quality work using the best products in the industry. From start to finish, SmithCon works to make your concrete construction project an enjoyable one.
Pouring slabs of concrete for garage and shop floors involve more planning and preparation than one may think. SmithCon follows the many codes and prepares the ground so that when concrete is poured it is on a level, compacted surface to ensure the longest lasting concrete job possible.

The preparation and execution makes for a garage floor that is even, sturdy and beautifully finished.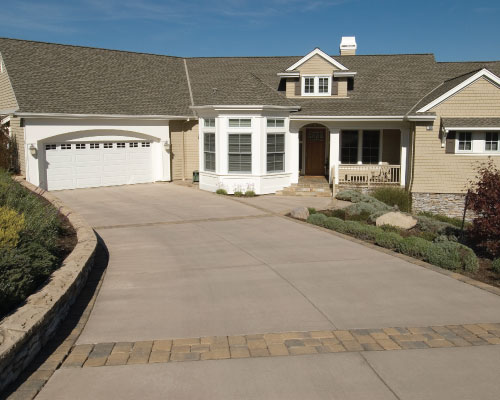 Many times when deciding on a driveway material the decision is between asphalt and concrete. The choice is simple. The quality, durability and look of concrete outweigh those of asphalt. A driveway is just that – somewhere that is constantly driven on. Concrete lasts a great deal longer than concrete and is better sustainable in the crazy Kansas weather. It's important to have a driving surface that is not only long lasting and effective, but also looks nice for a longer period of time.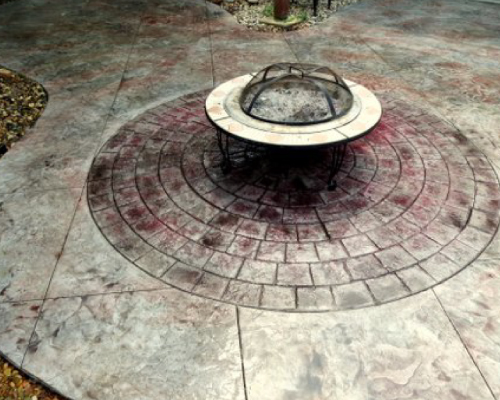 Concrete doesn't have to be boring. There are many decorative ways to make concrete a little more unique. Decorative concrete is typically used for outdoor patios, walkways, gardens and countertops. There are two common ways to make your concrete stand out.

To give your concrete a more dimensional, textured look, stamped concrete is the way to go. Customized stamps are made and then pressed into the wet concrete to form a design when it dries.

Color can be added to concrete mixtures before it is poured to make beautiful, stained concrete. There is also topical color than can be applied over the concrete once it dries. Unique colors and application techniques give you a one of a kind finish.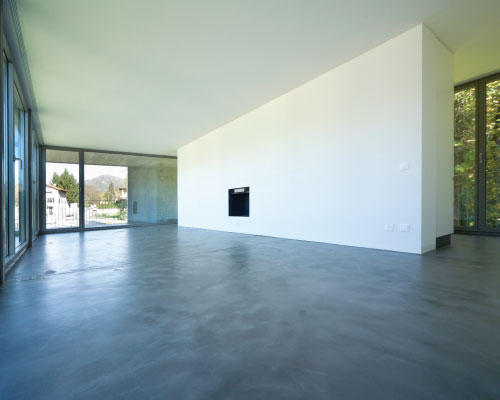 Sometimes concrete is a little more complicated than just a symmetrical pour. SmithCon does custom cut floors to fit nicely wherever you may need concrete. Custom cut floors are typically more of an architectural element in a design and is custom cut with a saw while still maintaining the structural integrity of the project.